Biology Job in Frederick, Maryland : MD
Looking for Biology Jobs? See currently available Biology job openings on biology.jobs.net . Browse the current listings and fill out job applications.
biology.jobs.net is the starting point for a job search in any biology job . We provide job resources for Biology positions throughout the industry. biology.jobs.net also provides Biology jobs listings from around the United States. Job seekers can search and apply for jobs in Biology by either city or state.
biology.jobs.net is a biology job search resource for job seekers. Here you can easily find all Biology jobs, post a resume, and research your career.
Get started on your biology job search on biology.jobs.net today.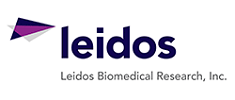 Leidos Biomedical Research, Inc.
Science
Frederick
Maryland
Scientist I (Nci) Job Description
PROGRAM DESCRIPTION
The Cancer Research Technology Program (CRTP) develops and implements emerging technology, cancer biology expertise and research capabilities to accomplish National Cancer Institute (NCI) research objectives. The CRTP is an outward-facing, multi-disciplinary hub purposed to enable the external cancer research community. A major focus of the CRTP is the NCI RAS Initiative with the goal to discover new therapeutic interventions against RAS-driven cancers. 
JOB DESCRIPTION/BASIC FUNCTION
This position is a two (2) year assignment with the potential to be extended
The Scientist I will work with a team of scientists at the CRTP and collaborators at the Cancer Research UK Beatson Institute to develop and validate quantitative biochemical assays using purified proteins to be used in a drug development effort to target oncogenic KRAS.  The successful candidate should have a broad understanding of cancer genetics, biochemistry, biophysics, structure biology and have a strong publication track record demonstrating independence and innovative research.
Responsibilities will Include:
Implement cutting edge technologies to develop biological assays that interrogate RAS biochemistry and to determine biochemical mechanism of action for small molecule inhibitors
Work with a team of scientists across multiple functional groups within the CRTP to progress projects, including molecular biology, bioinformatics, and biophysics as well as external collaborators
Initiate and develop new projects to understand the basic biology and strategies to treat KRAS mutated cancers
Frederick Biology Job
Scientist I (Nci) Job Requirements
BASIC QUALIFICATIONS
To be considered for this position, you must minimally meet the knowledge, skills, and abilities listed below:
PhD in a field related biochemistry, biophysics, chemistry or in a related discipline from an accredited college or university according to the Council for Higher Education Accreditation (CHEA) appropriate to biomedical research, or eight (8) years of experience in lieu of degree
Foreign degrees must be evaluated for U.S. equivalency.
No work experience beyond the doctorate is required
Expertise in biochemistry, biophysics or drug discovery
First author publications in oncology, biochemistry, drug discovery or a related field
Must be highly collaborative, self-motivated and team oriented
Must have excellent oral and written communication skills
Ability to efficiently manage workload over multiple projects
Must be able to obtain and maintain a Security Clearance

PREFERRED QUALIFICATIONS
Candidates with these desired skills will be given preferential consideration:
Experience with small molecule drug discovery
Fragment screening
Florescence polarization
FRET
Protein purification
Proteomics
Structure biology or NMR
Apply to this Frederick Biology Job